To view this site as designed,
please download the fonts "President" and "Black Chancery"
Welcome to my free graphics pages!
Here you will find background sets in various themes.
I hope you will find a set you enjoy using.
All sets include a matching button to link back to
Kelsey's Graphics Expressions.
To the best of my knowledge, none of the images I've
used to create my graphics are copyrighted images unless
otherwise noted. If I am in error, please notify me and
the graphic will be removed.
There are pages of bars, bullets, buttons and calling cards for
your use. Just add your own text in a suitable graphics
programme.
These pages are designed to be best viewed with
resolution set at 1024 x 768 with the browser set
at maximized. They are graphics intensive, so please
allow them to load fully.
You are welcome to use any webset for your own
non-commercial personal homepages, but they may
not be displayed in any other graphics collection
or sold.
Please provide a link back to Kelsey's Graphics Expressions
using the link button included with each set or use a text link
if you prefer. Link back to:
http://kelseysgraphics.tripod.com/home.htm
Do not link directly to my graphics! Download what you
like and save it to your own hard drive. The sets will be moved
or the names changed on a regular basis, so direct linking
will cause your website some problems.
If by chance, you find any page where the images
don't correctly load for you, please let me know about it.
The pages are checked regularly, but I'd appreciate knowing
about any difficulty if that happens to you.
Since I'd like to know that you're enjoying one of my sets,
please email me including your URL so that I can see
how you've chosen to display it.
Sets will be added regularly, so please bookmark my site
and visit often! And don't forget to sign my
guestbook please.

We are now offering a selection of
Greeting and Special Occasion Cards.
Please be sure to view and select some for yourself!

Cat Fanciers!!
An antique postcard collection is available for your interest.
All the postcards feature cats and kittens.

If you want to simply relax for a little while,
you can play some games here!

We have a section of signature tags of different types.
Requests are welcome! Visit this section here!

This site was last updated on May 31st, 2006.
If you would like to be notified when this site is updated
please join the mailing list!
Web Sets
For Your Web Page
For You to Use
Miscellaneous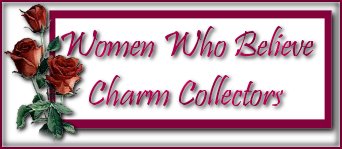 View and Collect Kelsey's Gift Charms


View Kelsey's WOSIB Charm Page
View Kelsey's Sisters Forever Charm Page
Due to circumstances Sisters Forever has been closed.
The Charm Collectors Group is continuing as
Ladies of Charm

View Kelsey's Ladies of Charm Page
View Kelsey's LFATG Charm Page

View Kelsey's First Guestbook Here!